This post is written for Nyle DiMarco:
First, I admire Nyle for defying the mathematical odds in Hollywood industry. That was really big. Math is your best friend but it can be your enemy where it can define your life overnight. Just like that.
Second, this is not about Deaf versus Deaf. It is about educating what Native Americans had been gone through. It can also apply to Deaf community whom they suffer as well what Native Americans do. I hope it would be learning experience for Nyle.
Please no harassing or bullying Nyle about this. Either should I be not harassed or bullied about this. Sometimes we have to remind each other and understand the stigma with open mind.
I was cheering for him on Dancing with the Stars show. That night, Mirror ball on a huge TV with full house of Deaf people were jumping joyfully when Nyle won the show. I was there and jumped joyfully because Nyle defied odds. And not only that, he had spread the message in Hollywood about language deprivation in Deaf community.
It is a huge thing.
And I appreciate his advocacy work in Deaf community. Not all I agree with, but winning two shows in Hollywood, as Deaf person understands the adversity and roadblocks matter the most. Especially the continuation of criminalizing Native Americans to be mock, marginalizes, and judges in Hollywood industry.
For years and years, Native Americans struggles with their lives, it is an unbearable journey. Go back to 1830, President Andrew Jackson signed The Indian Removal Act into law, where the law has targeted Native Americans for their skin and heritage to be bullied and removed from American society.
By 1890s, around 95%, less or more in 90th percentage, had shown that Native Americans were murdered, cut off their hair and such. The language deprivation also applies in Native Americans. It is no brainer.
Today, Native Americans suffer from unemployment, cruel and unusual punishment, one of the highest rates of fetal alcohol syndrome, and think about those Native American women being murdered at highest rate than ever as you can find the source to read online: Police in Many U.S. Cities Fail to Track Murdered, Missing Indigenous Women. It is still going on in 2019. The last two years has been worst, highest. Trump's America.

Native Americans had also been mocked plenty of times in Hollywood. For example, Adam Sandler, sometimes funny, sometimes not funny, few years ago, there were dozen Native American actors walked off the set of his movie called, The Ridiculous Six because the actors felt offended that the portrayals of Native Americans continues to be mocked and degraded.
Few months ago, there was an article showing that hate crimes against Native Americans increased 63 percent in the first year of Trump's policy. It has been dully noted in FBI's data report. We should not ignore that 63 percent is nothing?
Often, Native Americans ends up invisible…and wonder why? "…Especially the hate crime data is notoriously flawed as a result of public under reporting of criminal victimization." [Silent Victims: Hate Crimes Against Native Americans by Barbara Perry.] When Nyle as a Deaf white man pressed the button "LIKE" on Twitter that Elder Native American man by the name of Nate Phillips who got mocked by White Catholic Boys with MAGA "Make American Great Again" hats has shown the powerful image of mocking Native Americans.
Nate was struggling with alcohol addiction where he was charged with possession of alcohol at very young age, and we should not judge him on that. That was four and half decades ago and we should not judge him. Nate's childhood life was hard enough.
Nyle was not even born during that time either.
"Everyone you meet is fighting a battle you know nothing about. Be Kind. Always."
We must understand that in 1960s and 1970s era was really rough time for Native Americans. Especially for Nate Phillips. The society that time and today in 2019 continues to criminalize Native Americans.
There are some things we all need to reflect the history and the stigmatization of Native Americans cannot be ignored. Like in 1960s, Native Americans were the nation's poorest minority group, and that was bad enough, imagine the painful journey, and in 1970, the unemployment rate were TEN times the national level.
The math when we know that TEN TIMES is powerful and bigger number like an exponent than we really understand, and what is more, 40 percent of the Native American population below the poverty line, and we know that Deaf community is also below the poverty line, too. No?
Native Americans with criminal record even if its 30, 40, 50, 60 years ago, continue to face several problems related to employment, income, education, media, and Hollywood industry. Why do we have to dig out old past about Nate Phillips? He is now 64 years old. That is a cheap shot. It is really a shame.
After taking Native American Literature, Environmental Education through Native American Lenses, and Native Studies had opened my eyes and understand why media continues to mock Native Americans.
Devon Mihesuah in 1996, American Indians: Stereotypes and Realities showing that Hollywood continues to frame popular perceptions of Native Americans. Hate crime against Native Americans is really a BIG problem. We cannot let haters bring Native Americans down.
Police brutality against Native Americans are really high and heart wrenching. I mean, high, high, high that is not even funny. Native Americans are most likely to be killed by law enforcement than any other racial or ethnic groups and they are most overlooked group of all. Like Daniel Sheehan, general counsel for the Lakota People's Law Project: "Native American people are basically invisible to most of the people in the country."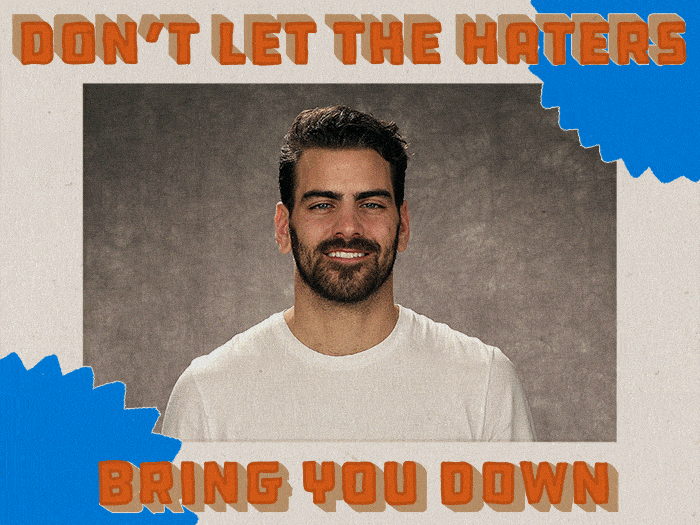 We cannot forget Deaf Native Americans, too. Remember John T. Williams? When Nyle was featured on show called Full Frontal with Samantha Bee few weeks ago and it was good and I was very much glad that it has shared with the public eye to understand about Deaf people suffering in the hands of law enforcement. However, he signed: "your training has barely covered the importance of how to interact with America's one million Deaf citizens."
There is most likely a Deaf Native American might be as well as killed any time, any day in White America.
There are a lot of White teens and early 20s got away with it. We cannot deny that. No way. Please stop criminalizing Native Americans.
-JT
Copyright © 2019 Jason Tozier
This text may be freely copied in its entirely only, including this copyright message.